Úrad Košického samosprávneho kraja, Námestie Maratónu mieru 1, 042 66 Košice www.vucke.sk

[Zobrazuje sa optimalizovaná verzia stránky pre slabo vidiacich alebo špecializované či staršie prehliadače.] Prejsť na pôvodnú verziu...
---
Pokračuj v čítaní alebo preskoč na menu. Ďalšie možnosti: Začiatok stránky; Zoznam sekcií; Vyhľadávanie; Pätičkové informácie.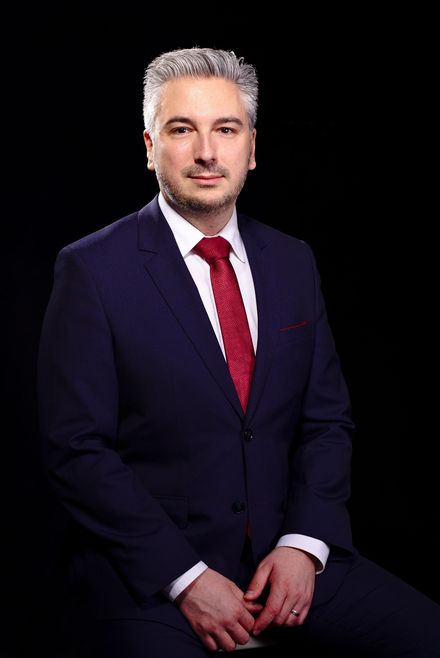 The President:
represents the Košice Self-governing Region externally
acts as a statutory body in property law and labour law matters
decides on matters of rights and obligations of legal entities and individuals according to the competences of the Region
prevents any intervention against employees performing financial audit
takes measures to correct errors identified by the financial audit as well as their causes
signs agreements to establish and strengthen international cooperation
holds meetings of Committee Chairs on a monthly basis to discuss their current issues
convenes and chairs meetings of the Parliament as necessary, at least once in two months
signs resolutions of the Regional Parliament no later than ten days after they are passed
can suspend a resolution of the Parliament by not signing it if he considers it to be in violation of law, or that the resolution is unfavourable for the Region; if the resolution is confirmed by the Parliament by a simple majority vote of all members, the resolution becomes valid
Contact:

Office of the Košice Self-governing Region
Námestie Maratónu mieru 1
042 66 Košice
Slovak Republic
Tel: + 421 55 7268 113 (for English)
+ 421 55 7268 116
+ 421 55 7268 115 (for English)
E-mail: vuc@vucke.sk
Koniec obsahu.
---
ZOZNAM SEKCII:
VYHLADAVANIE NA WEB SIDLE:
---
PÄTIČKA:
Copyright © 2009-2023 Košický samosprávny kraj. Všetky práva vyhradené.
Stránky generuje redakčný systém WebJET.
Koniec stránky.